September 5 2017
LAUNCH OF ANDROID AND IOS MOBILE APPS OF BAWARCHI MORRISVILLE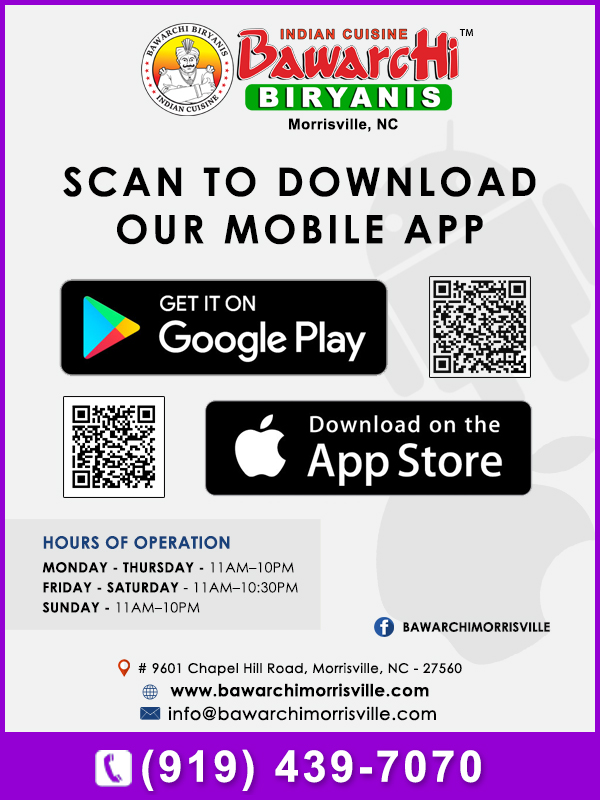 We are excited to announce the launch of Android and iOS mobile apps for Bawarchi Biryanis, an Indian Cuisine Restaurant in Morrisville, NC.
Download the apps by scanning the QR Code in the image on the Top (or) download by clicking the links below.
SKIP THE LINES AND ORDER USING THE MOBILE APP
Downloads:
Android | iOS
#BistroStack #Indian Restaurant #Bawarchi Cumming #MobileApps #Andriod #IOS
---
July 30 2015
GRAND OPENING OF BAWARCHI BIRYANI POINT @ MORRISVILLE, NC
Bawarchi Biryani Point @ Morrisville, NC will be open for business from 07/30/2015. We welcome everyone to come and try our traditional Indian recipes in a modern casual setting.
---